The Women Innovators Incubator gain Business Mentorship to Secure Further Success
1 February 2022.
By the Award program team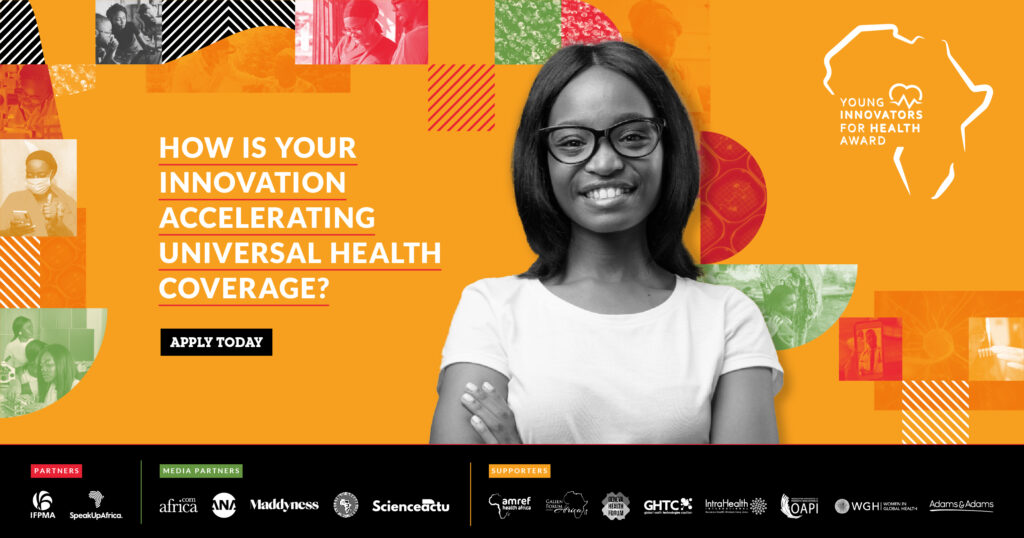 The Women Innovators Incubator Awardees begin their business mentorship to develop their business acumen, expand their network and learn from leaders in business and technology through a dedicated three-month mentor and mentee-led programme.
Women have immense untapped potential to contribute – on an equal footing with men – to the growing science, technology, engineering and mathematics (STEM) sectors in Africa's healthcare innovation space. With one in four women in Africa engaged in business, the continent has the highest regional rate of female entrepreneurship globally. According to the Global Entrepreneurship Monitor, total entrepreneurship activity among women is highest among 25 -35- and 35–44-year-olds in sub-Saharan Africa. The report also shows that women with graduate education are 30 per cent more active in start-ups than men in the same category.
By supporting and mentoring women, the Women Innovators Incubator is investing in some of the most qualified entrepreneurs in Africa and better harnessing the African countries' human capital towards tackling the health challenges on the continent. When women have the same access to resources, opportunities and networks, this enhances their creative potential and skills and thus plays a part in their cognizance of power to be successful entrepreneurs in Africa's healthcare innovation space.
Ultimately, business mentorship is vital to levelling the playing field for women entrepreneurs and creating a significant impact for communities and economies by driving the development of sustainable healthcare solutions across the continent.
The Mentees
Angella Kyomugisha is the co-founder and co-CEO of Kaaro Health, a social enterprise that aims to increase access to healthcare in Africa's most remote areas. Kaaro Health deploys telehealth-enabled container clinics staffed by a nurse and a lab technician from the local communities in villages that otherwise have no clinic within a 25-kilometre radius. As a result, more people have access to fundamental health needs, thus reducing the time and cost burdens of seeking care.
Nuriat Nambogo is the founder and CEO of MobiCare, a mobile-based platform that bridges the gap between patients and medical professionals through appointment scheduling. After losing her pregnancy due to failure to consult a doctor in time and the long queues at most health facilities, Nuriat developed the innovation that allows patients to access and consult doctors they need at the right time in their preferred health facilities.
Marie Chantal Umunyana is a final year medical student and the founder of Umubyeyi, a digital health platform that avails information directly from specialists to women on maternal and child health and parenting through web, mobile and social media channels. "Umubyeyi" which is Kinyarwanda for "mother" equips young mothers, pregnant women and prospective parents with essential information that enables them to improve both their health and that of their children.
The incubator draws its business mentors from the rich network of global business, technology and health leaders within the International Federation of Pharmaceutical Manufacturers & Associations (IFPMA) and Speak Up Africa's flagship programme, the Africa Young Innovators for Health Award. This year, the following leaders will mentor the Incubator participants;
The Mentors
Osahon Akpata is Head, Consumer Payments at Ecobank Group, where he drives the execution of the bank's payment strategy across its 33 African country networks, leveraging digital solutions to meet consumers' payment needs. He is an African business evangelist passionate about executing winning strategies for businesses on the African continent and sharing their stories globally.
Awa Dia, CEO, ADN Strategy has over 20 years of experience with proven track records in brand building, leading strategic communication and crafting innovative public affairs campaigns for multinationals and Pan-African companies. Awa's DNA is creativity combined with a rigorous analytical approach to design and manage an original and inspiring communication strategy that engages and unites employees and partners around a culture of excellence and performance.
Gustavo Raiter has over 20 years of experience with the telecom markets internationally, working for various telecom hardware vendors. He leads the Microsoft 4Afrika business development team wherein he empowers organizations around the continent to unleash their potential through digital transformation. He has been mentoring Imodoye Abioro, the third prize winner of the Africa Young Innovators for Health Award.
About the Women Innovators Incubator
The Women Innovators Incubator was launched by the International Federation of Pharmaceutical Manufacturers & Associations (IFPMA) and Speak Up Africa. The initiative is a part of the Africa Young Innovators for Health Award supporting pioneering healthcare African entrepreneurs. The incubator addresses the significant imbalances between men and women in access to funding, training and skills development, professional networks and overall participation in competitive environments. The incubator participants benefit from financial support of up to US$ 15,000, a three-month business mentorship, media training, expert advice on IP protection and access to the rich network of supporters of this Award.