Unveiling Africa's Digital Health Future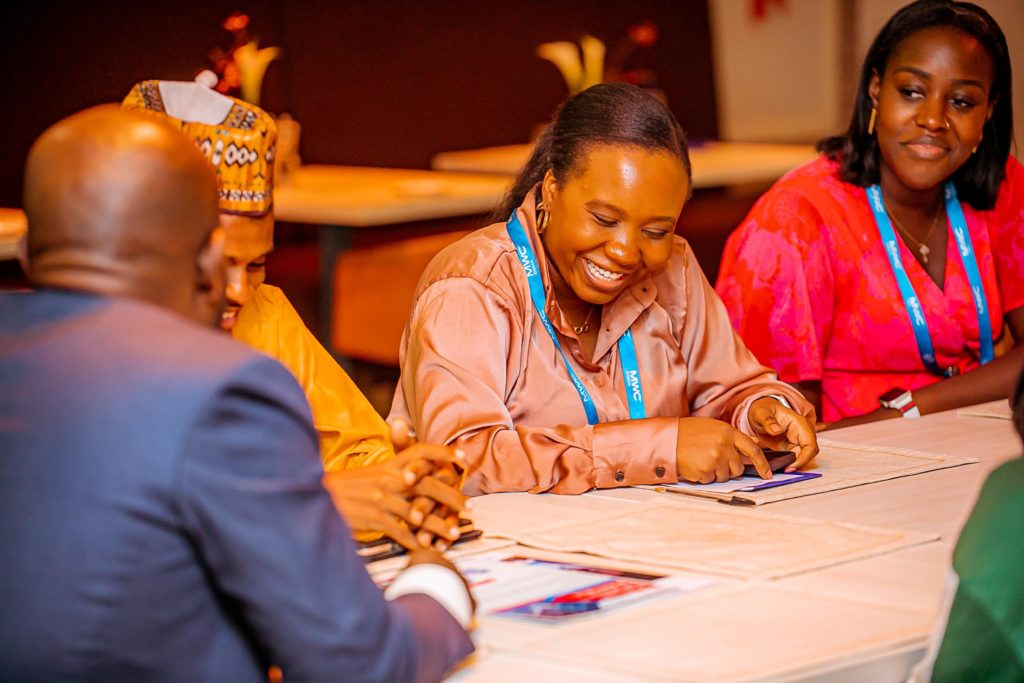 My recent journey to Kigali for the Africa Health Tech Summit (AHTS) and the African Women in Digital Health (AWiDH) panels was nothing short of an exhilarating rollercoaster ride through the future of healthcare in Africa. As I reflect on this experience, I am genuinely thrilled to share the profound impact and excitement these two panels brought into my life.
The Africa Health Tech Summit, AHTS, held from October 17th to 19th, was a remarkable event that gathered over a thousand experts, innovators, and government officials under one roof to explore the endless possibilities of digital health in Africa. The energy was electric from the very beginning.
I had the immense honor of participating in the first panel discussion titled "The New Africa Digital Health Deal: Stronger Health Security Through Digital Innovation." The session was opened by H.E Dr. Jean Kaseya, whose 4Cs of driving successful digital health are imprinted in my mind. As digital health drivers, we must nurture communities, enhance commodities, have cash for investment, and connectivity. The plenary facilitated by Yacine Djibo, CEO of Speak Up Africa, was a melting pot of visionary individuals who are leading the charge in the digital health revolution. It was humbling to share the stage with esteemed figures like Dr. Sabin Nsanzimana from the Government of Rwanda, Lacina Kone, Director-General of Smart Africa, Dr. Huyam Salih, Director of AU I-BAR, and Ambassador Belen Calvo Uyarra, the E.U Ambassador to Rwanda.
I was blown away by the collective wisdom shared on this panel. We delved deep into the various facets of advancing health security through digital innovation, including the strengthening of primary care, disease surveillance, health innovation, data governance, and the workforce. These discussions were illuminating, and they shed light on the transformative power of digital solutions in healthcare across the continent.
The African Women in Digital Health panel discussion was another remarkable chapter of my Kigali journey. This initiative, co-led by the GIZ African Union and Speak Up Africa, aims to break down barriers and create a conducive environment for African women and girls in the digital health space. The session, titled "Breaking Barriers – Women shaping the future of digital health in Africa," emphasized the need for meaningful engagement and leadership of women in the entire digital health ecosystem. The importance of policy, collaboration, and infrastructure was underscored, leaving us with a sense of determination to create positive change for women in digital health.
These two panels were experiences that showcased the immense potential of digital health in Africa and the power of collaboration. As I reflect on my time in Kigali, I am filled with hope and enthusiasm for the future of healthcare on our continent, especially the gender gap consciously being bridged. The connections made, the insights gained, and the collaborative spirit I witnessed have left an indelible mark on me.
The journey has just begun, and I am more committed than ever to playing my part in reshaping healthcare equitably and innovatively across Africa. As a woman in digital health, I am more than convinced that opportunities are vast, and the challenges are surmountable when we work together. AHTS and AWiDH have illuminated the path forward, and I am excited to be part of this extraordinary movement towards a healthier, more inclusive, and more digitally advanced Africa.
By Lola Aderemi, Co-Founder and Chief Product Officer of Pharmarun, First Prize winner of the Africa Young Innovators for Health Award (Second Edition)