Connectedness and inclusion: The present and future of digital health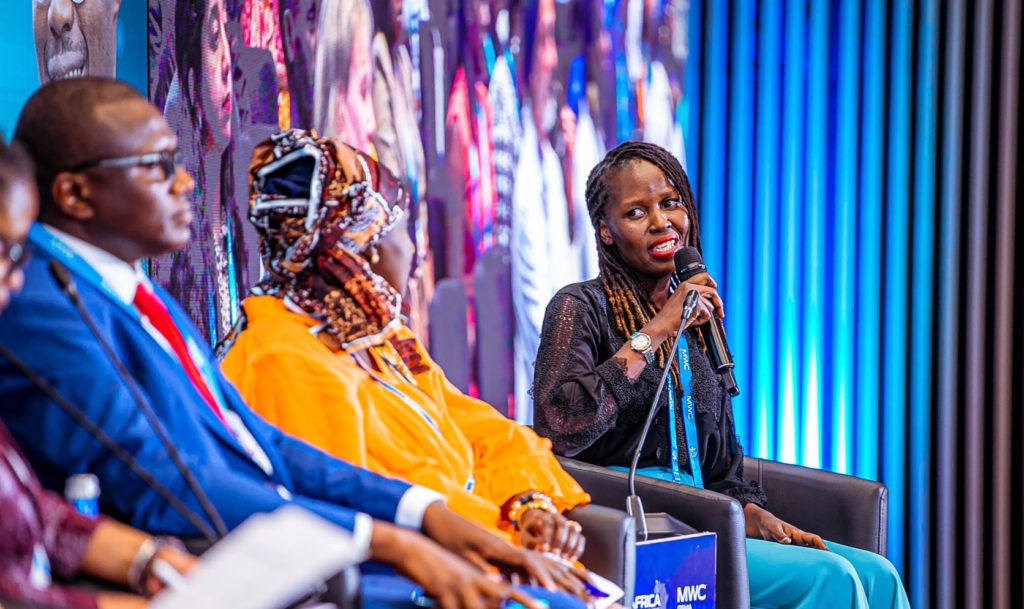 "On October 18th, 2023, I was both excited and humbled to be part of the African Women in Digital Health (AWiDH) panel of speakers discussing "Breaking Barriers: Women Shaping the Future of Digital Health in Africa," in collaboration with Speak Up Africa. The panel featured several distinguished speakers, including Aissatou Ba, Program Officer at the Women's Economic Empowerment ECOWAS Gender Development Center; Stephanie Watson-Grant, Deputy Director at CHISU/JSI; Ibrahima Khaliloulah Dia, Head of Digital Health at the Ministry of Health and Social Action; and myself, Nura Izath, AYI4H Winner and Founder of Neosave Limited. Dr. Maimouna Diop Ly, Senior Advisor for Health Policy and Financing at Speak Up Africa in the Republic of Senegal expertly moderated the panel.
During the AWiDH panel discussion, I was asked to address the question: What are the key factors necessary for sustainable digital health and technology transfer from the perspective of innovative start-ups led by African women? In response, I emphasized the importance of providing women-led start-ups with equal access to funding opportunities, creating networking platforms where women entrepreneurs can exchange ideas, learn about current trends in digital health, and connect with stakeholders and funders. I also highlighted the significance of implementing capacity-building programs to enhance digital health skills and training initiatives in Science, Technology, Engineering, and Mathematics (STEM). Lastly, I underscored the importance of mentorship and involving women in decision-making processes.
Similarly, on October 19th, 2023, I joined another panel discussion titled "Youth in Digital Health Network – Youth in Digital Health," in partnership with CDC Africa. The panel was expertly moderated by Ms. Rebecca Cherop, a YAT4H Member and Mental Health Champion, with a keynote address by Dr. Chrys Promesse Kaniki, Africa CDC Senior Technical Officer for Strategic Programmes. Additional speakers included Pr. Paul Lalvani, Founder and Director of the Empower School of Health, the Center for Digital Learning (CDL), and the Center for Leadership Development; Mrs. Lucy Setian, Director of Digital Transformation at the Novartis Foundation; myself, Ms. Nura Izath, Founder and CEO of Neosave Technologies; and Dr. Ochora Moses, Co-founder and Project Lead at Photo-Kabada Limited, the Africa Young Innovators for Health Award winner in 2023 from Uganda. During this panel, I had the opportunity to share our journey with Autothermo innovation, the challenges we encountered, and how we overcame them. I also emphasized the importance of youth exploring the digital health field, as these skills can be acquired in a relatively short span of 2-3 months.
From both panel discussions, inclusivity in digital health must also consider the involvement of the elderly in using such services. Furthermore, establishing platforms for women and youth to engage in tech activities and connect with peers on similar journeys is essential.
For me, as the leader of Neosave startup, this platform offers us exposure to potential partnerships, investor connections, increased visibility, and networking opportunities. It also provides a chance to inspire and motivate young individuals, including women, to take initiative in the digital health sector. This platform is an excellent opportunity for collaboration, learning, and growth among digital health entrepreneurs from across the African continent.
I would like to extend my gratitude to Speak Up Africa, IFPMA, USAID's Country Health Information Systems and Data Use (CHISU) program led by JSI, GIZ African Union, CDC Africa, and Smart Africa for providing such a platform for young innovators like us who are dedicated to developing locally tailored solutions for Africa.
By Nura Izath, CEO of Neosave and Second Prize winner of the Africa Young Innovators for Health Award (Second Edition)